Our webstore uses cookies to offer a better user experience and we recommend you to accept their use to fully enjoy your navigation.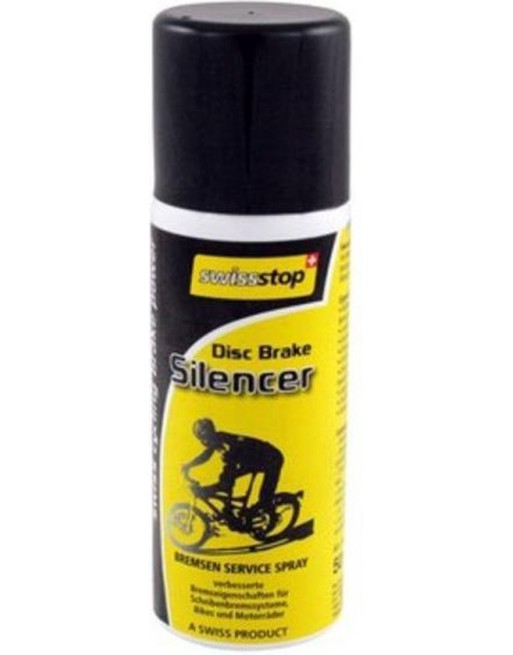  
Swissstop Disc Brake Silencer
Swissstop disc brake spray prevents or stops squeaking disc brakes or drum brakes on your cargo bike.

Customer service quickly accessible via chat for all your questions

Free shipping from 150 EURO for parcel shipments

14 days to consider and return without questions

!! Attention!! High amounts for online shopping may be refused by your bank.
Therefore, choose 'Bank transfer' so that you can place your order without errors.
Description
The SwissStop Disc Brake Silencer is a high performance metal based solvent that clears and blocks squealing brakes. The brake damper contains a biodegradable fluid that not only silences the supporting noise of your brakes, but also helps dissipate extra heat.


More than just silent brakes!
SwissStop's Disc Brake Silencer consists of a special, reliable formula. This product not only prevents squeaky braking, but also eliminates unwanted vibration in your brakes so that you brake more safely. This product also helps to prevent corrosion and blockage of your brakes by installing a very thin protective layer on your brake disc.

In short, the SwissStop Disc Brake Silencer is a very versatile product that will get rid of your squeaky brakes in no time!


Usage:
• Step 1: remove brake pads from the caliper;
• Step 2: clean brake pads and rotor with a brake cleaner;
• Step 3: Shake the Swissstop Disc Brake Silencer until you hear the ball rattle inside (about 15-20 seconds);
• Step 4: spray a small amount of Silencer on the brake pads and let it dry for a few minutes;
• Step 5: Mount the brake pads back on your bike;
• Step 6: To achieve the correct braking force you have to break in the brake pads again.