Our webstore uses cookies to offer a better user experience and we recommend you to accept their use to fully enjoy your navigation.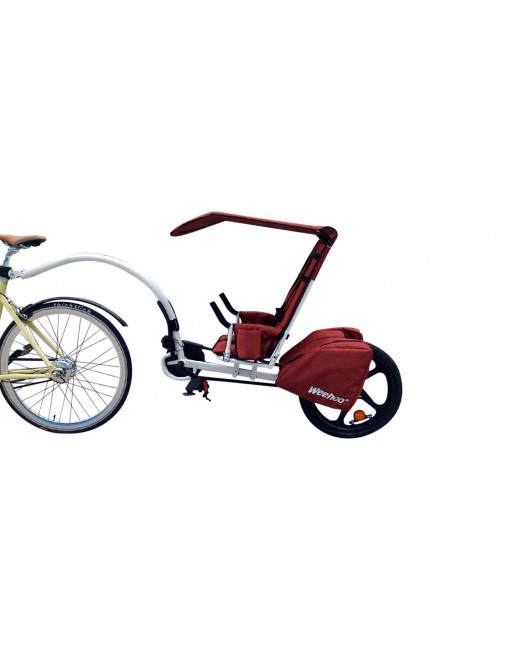  
Weehoo THRILL Bike Trailer (Model 2020)
Weehoo THRILL trailer bike is the latest model that includes the sunshade and rain cover.
Customer service quickly accessible via chat for all your questions

Free shipping from 150 EURO for parcel shipments

14 days to consider and return without questions
Weehoo's masterpiece bicycle trailer: the THRILL

The all new, for 2020 Weehoo THRILL bicycle trailer and trailer bike.

The THRILL is Weehoo's masterpiece trailer bike. More of everything you love.

The Thrill's frame is a similar size to the Turbo, but has longer cranks for easier pedaling. Everything says luxury, from the extra padding in the seat to the 5-point safety belt, a larger tire to the cool composite wheel. The new bicycle coupling with split bushings makes life a lot easier. When you consider that the Thrill already comes with the sunshade and rain cover, large panniers and bottle holder.


    Extremely lightweight - only 10.9 kg

    Foldable chair

    Includes the weatherproof seat and umbrella,

    Includes detachable rain cover

    Longer cranks for even more propulsion - 5 "

    More storage capacity

    Larger fender

    More comfortable folding chair, with even more padding

    Simple and fast bicycle coupling

    2 cup holders

    5-point safety belt

    quality and craftsmanship

    Age advice 2 - 7 years

    Weight 11 kg

    Load capacity up to 36 kg luggage and passenger

    Dimensions 220 x 35 x 81 cm

    Length (without drawbar) 128 cm

    Wheel size 20 inch