Our webstore uses cookies to offer a better user experience and we recommend you to accept their use to fully enjoy your navigation.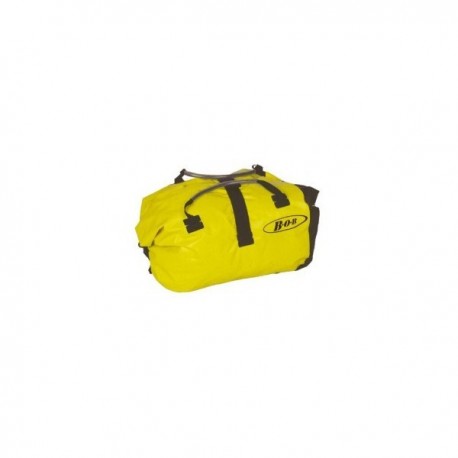  
Bob yak / Ibex DrySak

Customer service quickly accessible via chat for all your questions

Free shipping from 150 EURO for parcel shipments

14 days to consider and return without questions

!! Attention!! High amounts for online shopping may be refused by your bank.
Therefore, choose 'Bank transfer' so that you can place your order without errors.
BOB DrySAK for trailers and more
Bright yellow, tear resistant, waterproof. What more do you need in a touring/duffel bag? The BOB DrySAK works great with any type of trailer, or on any travel expedition. The dry bag style, roll-top closure and waterproof PVC fabric ensure that the only things in your bag are things you put into it.

Think of it as insurance for your gear to stay clean and dry. With 94 Liters of available space, you can fit everything you need into it, from a weeks worth of groceries to a weeks worth of gear in the woods. This perfect all-purpose bag also works for any type of water sport trip like rafting, kayaking, or boating. The BOB DrySAK is definitely the versatile bag to have.

Not only does the BOB Dry SAK work great with BOB Trailers, it is also a perfect waterproof bag to use with the Burley Flatbed or as a second bag strapped on top of the Carry Freedom City.