Our webstore uses cookies to offer a better user experience and we recommend you to accept their use to fully enjoy your navigation.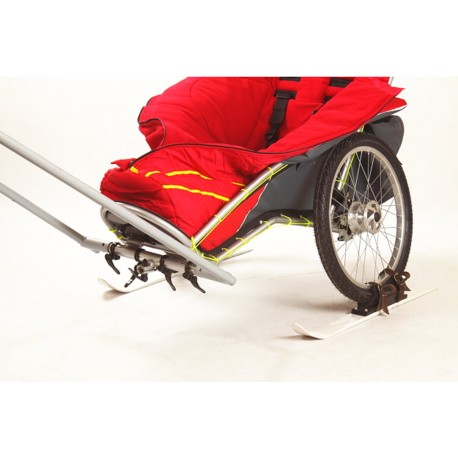  
KidsCab special needs bike Cross-Country Skiing Kit
KidsCab special needs bike Cross-Country Skiing Kit
Customer service quickly accessible via chat for all your questions

Free shipping from 150 EURO for parcel shipments

14 days to consider and return without questions
Build your KidsCab bicycle trailer for disabled people to a sporty cross-country ski or trekking chariot.
Ideal to take your beloved ones on your winter sports activities or off-road hikes!
This conversion kit consists of 2 skis for the rear wheels which simply fits under the trailer and with 2 draw rods .

Specifications:
Tie rods are adjustable in length for easy use
Harness is adjustable
Person does not touch the ground because of heat and comfort
Easy installation
Includes two skis, two telescopic pull rods, padded harness with bottle cage and locking pin