Our webstore uses cookies to offer a better user experience and we recommend you to accept their use to fully enjoy your navigation.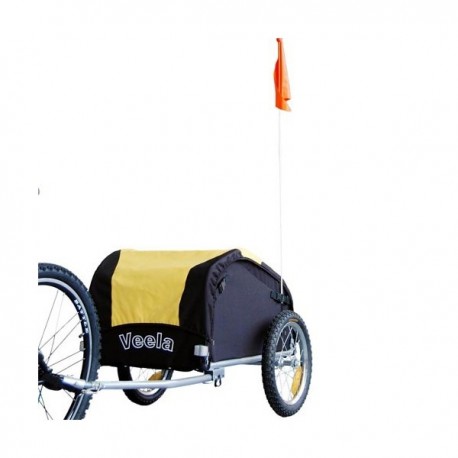  
Veela cargo bike trailer

Customer service quickly accessible via chat for all your questions

Free shipping from 150 EURO for parcel shipments

14 days to consider and return without questions

!! Attention!! High amounts for online shopping may be refused by your bank.
Therefore, choose 'Bank transfer' so that you can place your order without errors.
The Veela is a large and convenient cargo bike trailer. Easy to go shopping, to transport luggage or carry on vacation.

Easy to attach to any bike with a axle coupling. There is standard one provided. The Kidscab Veela can becompletely folded. Without help from material it can immediately be used. The cover ensures that the items in the trailer stays dry.

specifications:

* Maximum load: 45 kg
* Own Weight: 10 kg
* Load Surface: 75x53x42 cm
* Size folded: 80x18x60 cm (LxWxH)
* Color: Yellow / Black
* 16 "tires.